100% Jamaica Blue Mountain

©

Coffee
Taste the essence of the mountains
BLUE MOUNTAIN MAJESTY
Experience the unique flavor and warmth in KIMA's 100% authentic, pure Jamaica Blue Mountain Coffee - born in Jamaica and brewed in the USA.
With a mild climate ideal for growing world-class coffee, Jamaica Blue Mountain beans are widely regarded amongst the most prestigious and rarest in the world. Taste the natural majesty of the mist-shrouded mountains, where KIMA beans are grown at the perfect elevation.
Perhaps no bean is more revered than the lineage of Jamaica Blue Mountain Coffee. Today, KIMA melds this elusive, luxurious and delicious history into a soul-warming, nuanced and complex coffee with beautiful balance and no bitterness. Savor one of the most distinguished flavors with an aroma that embodies the lively spirit and impossibly rich culture of Jamaica.
KIMA COFFEE
Fresh roasted 100% Jamaica Blue Mountain coffee beans sealed and shipped immediately for unparalleled freshness.
Revered worldwide for its sophistication and smooth, clean and mild taste. Floral aromas blend with Cocoa and Citrus flavors.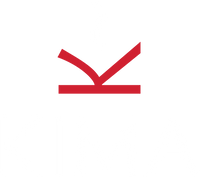 DISTINCTIVE. EXCLUSIVE. REMARKABLE.
No place on earth shines like Jamaica. That's why we've made sure no gourmet coffee on earth tastes as distinctive as KIMA 100% Jamaica Blue Mountain Coffee. A balance between light Citrics with full bodied Chocolates, this refined and surprisingly complex coffee is a true delicacy and one of the most luxurious coffees on earth.
BESPOKE ARTISAN ROASTED BEANS
For a smoother, more distinguished roast, our artisan coffee is never rushed.
Only the most masterful techniques are used to create KIMA's pronounced tasting notes.
Our beans are expertly roasted to bring out every delicate nuance.
We perfectly preserve the inherent flavour, so you can taste the essence of the mist-shrouded mountains in every cup of KIMA.
Discover More